Search for Sinhala video computer lessons, videos, Flash Demos, audio tutorials, softwares, fonts and other useful educational materials using our search utility:
---
Download Sinhala-Tamil Language Kit (IME) For Windows
Use Sinhala-Tamil language kit to type Sinhala and Tamil Unicode characters properly on Windows operating systems. Install the software package relevant to the operating system you use and activate the correct keyboard layout from Windows Control Panel. Watch the HOW-TO video for further details.
Windows 8.1
Download Sinhala-Tamil IME (Windows 8.1)
ùäfhda mdvu‍ (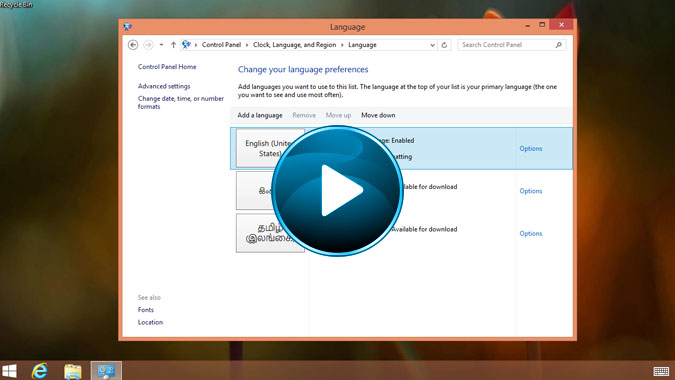 úkafvdaia 8 fufyhqï moaO;shg ia:dmkh lr .kakd wdldrh
Windows 7
Download Sinhala-Tamil IME (Windows 7)
Windows Vista (Quick fix)
Download Sinhala-Tamil IME (Windows Vista)
Windows XP (Service Pack 3)
Download Sinhala-Tamil IME (Windows XP-SP3)