Search for Sinhala video computer lessons, videos, Flash Demos, audio tutorials, softwares, fonts and other useful educational materials using our search utility:
---
PHP Web Server Programming Sinhala Video Tutorials and Free Programming Lessons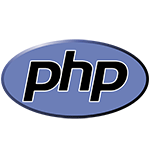 PHP is a server-side embedded scripting language. It is an open-source technology that is used by so many web developers all around the world to build dynamic web pages. PHP is easy to understand. Its code is very similar to native C programming language. PHP can be used with MySQL database sever to build robust web server applications. You can download and install PHP in your system.
Inorder to work with PHP you need to install a web server such as Apache or IIS.