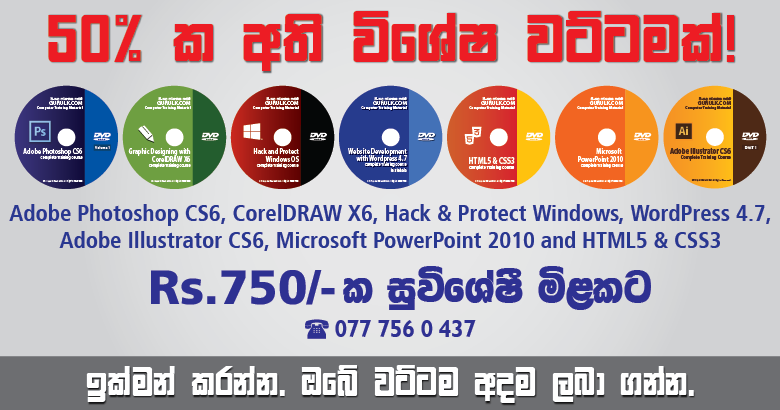 Search for Sinhala video computer lessons, videos, Flash Demos, audio tutorials, softwares, fonts and other useful educational materials using our search utility:
---
Please express your thoughts about GURULK project
---
Displaying: 581 - 590
Total Messages: 663
---
Date and Time:
Saturday 14th of August 2010 01:00:47 AM
Message:
Thank you every one for your comments.
---
Date and Time:
Monday 9th of August 2010 08:35:49 AM
Message:
.....good project....
---
Date and Time:
Sunday 8th of August 2010 02:32:51 PM
Name:
sagara Aloka Bandara sagara
Message:
elakiri tamai...
---
Date and Time:
Saturday 7th of August 2010 09:22:35 PM
Message:
sri lankan no 1 on web side
---
Date and Time:
Friday 6th of August 2010 10:08:13 AM
Message:
Hugak satutui me wage web site ekak open kalata.Boho de egena genimata apita puluwan.CHIRAN JAYATU GURULK.COM. Thanks wasana[Sri lanka]
---
Date and Time:
Thursday 5th of August 2010 04:16:41 AM
Message:
HI team i from sri lanka kandy but now in kuwait.iam newly member for your site.very good excelent job.now i reading step by step.i will worth to you any sujetion & idias for new improvement.thaks you very much and i highly appriciated your job. Nishad.
---
Date and Time:
Wednesday 4th of August 2010 04:15:15 AM
Message:
Thank you for all the assistance you have provided us during our studies. I appreciate the information and advice you have given, as well as the connections you have shared with us. Your expertise and help have been invaluable during this process. We like to know about the ATUOCAD
---
Date and Time:
Tuesday 3rd of August 2010 10:59:44 PM
Message:
ගොඩක් හොද වැඩක් තවත් ඉදිරියට කරගෙන යන්න ශක්තිය ලැබේවා කියල ප්‍රාර්ථනා කරනවා
---
Date and Time:
Wednesday 28th of July 2010 07:53:50 PM
Name:
kumara chandraguptha
Message:
I can ' found how to be a new user account. there for tell me how to be you web site member
---
Date and Time:
Monday 26th of July 2010 03:45:53 AM
Message:
Niyama project ekak. Thawa php videos ekathukaranawa nam hodi(insert,delete...)
---