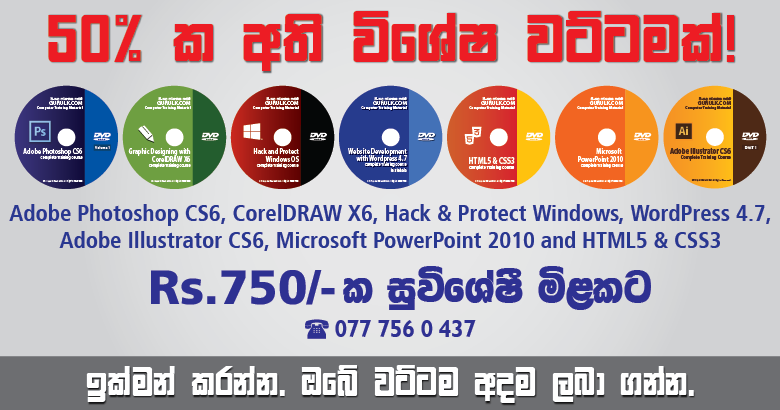 Search for Sinhala video computer lessons, videos, Flash Demos, audio tutorials, softwares, fonts and other useful educational materials using our search utility:
---
Please express your thoughts about GURULK project
---
Displaying: 151 - 160
Total Messages: 663
---
Date and Time:
Wednesday 9th of October 2013 01:02:04 AM
Message:
this is good web site
---
Date and Time:
Sunday 6th of October 2013 12:49:40 AM
Message:
it is a great job... I like to get a membership. Thank you so much & best Regards, Nirosh 0773786203
---
Date and Time:
Friday 4th of October 2013 03:17:34 AM
Name:
sameera jayaneththi
Message:
Good Work.......
---
Date and Time:
Wednesday 2nd of October 2013 02:02:18 AM
---
Date and Time:
Sunday 29th of September 2013 02:22:45 AM
---
Date and Time:
Thursday 26th of September 2013 12:45:25 PM
Message:
attatama meka api katath watina deyak kiyala nimakaranna be e taran watinawa
---
Date and Time:
Tuesday 17th of September 2013 06:36:13 AM
---
Date and Time:
Wednesday 21st of August 2013 11:00:42 PM
Message:
sir , ajax use karala images upload karana lessone ekak denna barida
---
Date and Time:
Wednesday 21st of August 2013 10:58:25 PM
Message:
sir, ajax use karala images upload karana hati lesson ekkak denna puluwanda
---
Date and Time:
Tuesday 13th of August 2013 08:56:49 AM
Message:
niyamama niyamai bohoma sthuthi
---